Now Santa Fe has more than 250 fine-art galleries and is the third largest art market in the USA after New York and Los Angeles. This lovely town however maintains a strong connection to it's cultural past. Just one example is the use of the Zia Indians sun symbol on the flag of New Mexico. This symbol, a red circle with groups of rays pointing in four directions, is regarded as sacred to the Zia Indians and embodies:-
•    the four points of the compass (north, south, east, and west);
•    the four seasons of the year (spring, summer, autumn and winter);
•    the four periods of each day (morning, noon, evening and night);
•    the four seasons of life (childhood, youth, middle years and old age); and
•    the four sacred obligations one must develop (a strong body, a clear mind, a pure spirit, and a devotion to the welfare of others), according to the Zia's belief.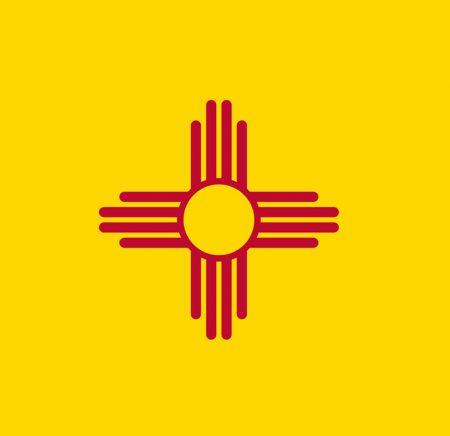 Another indication of the New Mexicans respect for their cultural heritage is in the architecture of the New Mexico Museum of Art in the centre of Santa Fe. It was built in 1917 and is a wonderful example of the Pueblo Revival style architecture.